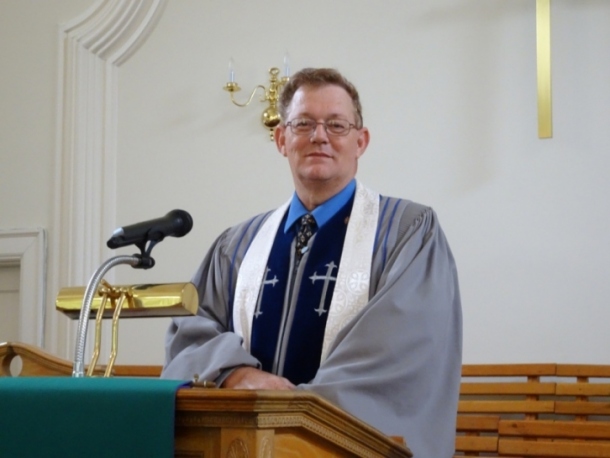 Rev. Perry Whitaker

Pastor
Meet Our Pastor
Rev. Perry Eugene Whitaker
Perry has known the Lord since he was a teenager. He has served the Lord in Pastoral Ministry for over 25 years as both a Methodist and Cumberland Presbyterian (CP) pastor. He was ordained as a CP Pastor in 2010. He comes to us from the Stevenson Cumberland Presbyterian Church in Stevenson, Alabama where he was a member of the Robert Donnell Presbytery.

He met his beautiful wife Yvonne in Chattanooga 42 years ago when they attended Tennessee Temple Schools together. They have two wonderful children, Nathaniel Eugene who lives in Russellville, Alabama with his wife Rose Mary and two precious grandkids, Jayden 10 and Alexis 5. Our daughter Mary Elizabeth Gipson is married to a Dr. of Podiatry, Bradley Gipson. They live in Clinton, Tennessee, and have one daughter, Elizabeth Jane Gipson who is 4.

Perry's education background consists of a B.A. in Religion from Martin Methodist College in Pulaski, Tennessee, a Master of Divinity from The University of the South, Theological School in Sewanee, Tennessee. He also studied at Emory University, Candler School of Theology in Atlanta, Georgia and attended many classes and seminars, including the Billy Graham school
of Evangelism.

Perry served in the United States Army from 1982-1989 as a Quartermaster in Fuel Supply and as a Chaplain's assistant. His tours of duty took him to several countries in Europe and several bases in the US. Perry's loves to do things with his hands which includes his love for working on antique cars. He also likes taking day trips with his church to spend time together.